This Is My Jam
http://www.thisismyjam.com/

Check your brand name on This Is My Jam
BrandChecker makes it easy to check brand name availability on This Is My Jam & 500+ popular social networks
This Is My Jam Summary
This Is My Jam is an archive of the music community which is a home of two million carefully hand picked songs.
About This Is My Jam
A hot new music sharing site. This Is My Jam allows its users to post up their favorite new song into the community. Other users can share that song, listen to it and comment on it in real time. This service makes it so easy and convenient to stay up-to-date with the hottest new tracks, but also to share old favorite jams whenever the need may arise.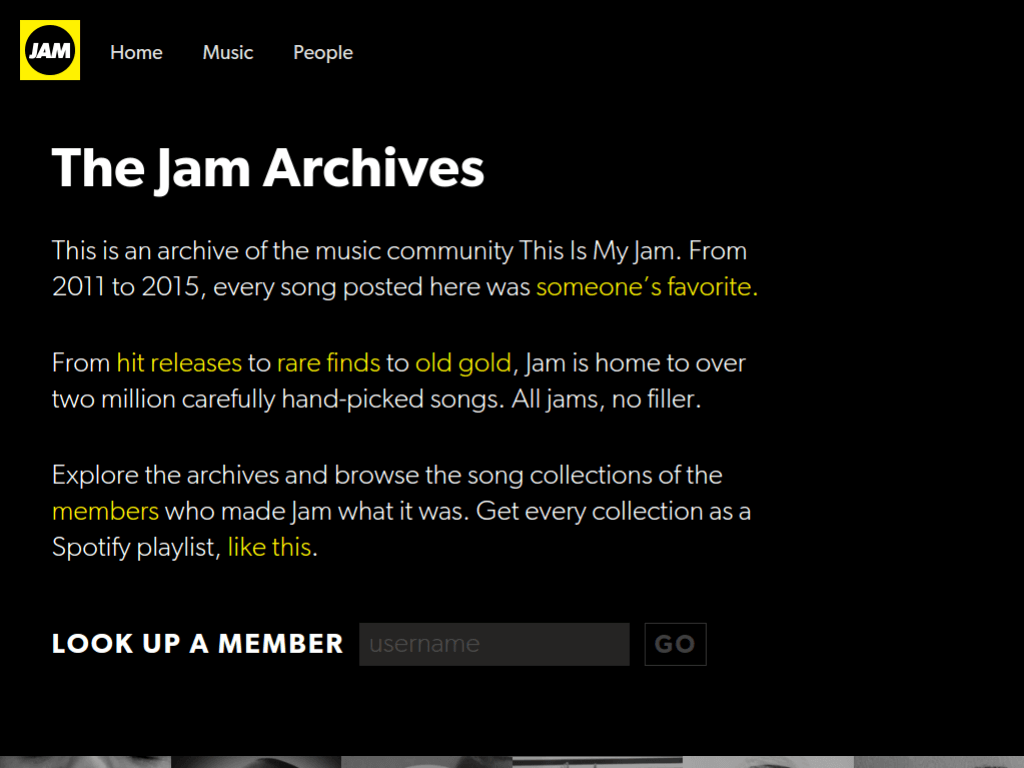 Global Alexa Rank
195724
Location
London, England, United Kingdom
Meta Title
Home | This Is My Jam
Meta Description
Home | This Is My Jam