The Motley Fool
http://www.fool.com/

Check your brand name on The Motley Fool
BrandChecker makes it easy to check brand name availability on The Motley Fool & 500+ popular social networks
The Motley Fool Summary
The Motley Fool is a multimedia financial services company providing websites, books, newspaper columns, TV appearances and newsletters.
About The Motley Fool
The Motley Fool is a financial-services network dedicated to building the world's greatest investment community. The Fool reaches millions of people each month through its website, books, newspaper column, television appearances, and subscription newsletter services. The Motley Fool is your best source for an individual investor. The company's name was taken from Shakespeare, whose wise fools instructed and amused, and could speak the truth to the king - without getting their heads lopped off.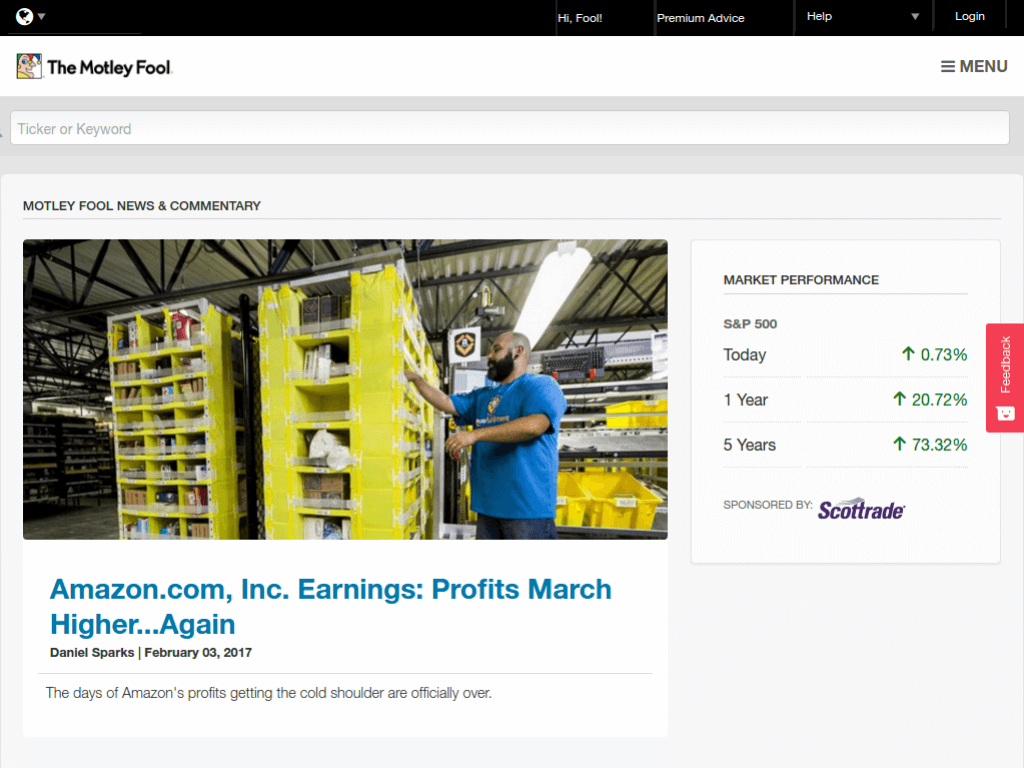 Global Alexa Rank
2281
Location
Alexandria, Virginia, United States
Meta Title
Fool.com: Stock Investing Advice | Stock Research
Meta Description
Fool.com: Stock Investing Advice | Stock Research