LinkedIn
https://www.linkedin.com

Check your brand name on LinkedIn
BrandChecker makes it easy to check brand name availability on LinkedIn & 500+ popular social networks
LinkedIn Summary
LinkedIn, a professional networking site, allows its members to create business connections, search for jobs, and find potential clients.
About LinkedIn
A Linkedin Company Page gives a business a fantastic opportunity to promote its products and services, recruit top talent, and share important, interesting, and useful updates.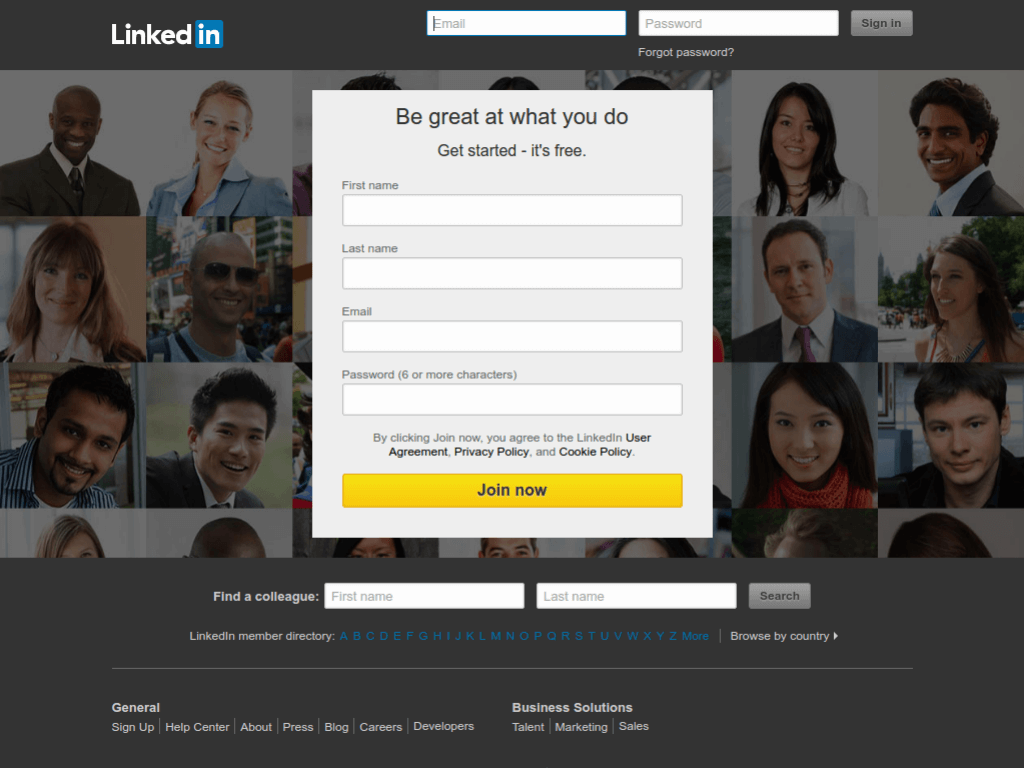 Global Alexa Rank
21
Founder
Reid Hoffman, Allen Blue, Eric Ly, Jean-Luc Vaillant, Konstantin Guericke
Location
Mountain View, CA
Meta Title
LinkedIn
Meta Description
400 million+ members | Manage your professional identity. Build and engage with your professional network. Access knowledge, insights and opportunities.