Intense Debate
http://intensedebate.com

Check your brand name on Intense Debate
BrandChecker makes it easy to check brand name availability on Intense Debate & 500+ popular social networks
Intense Debate Summary
Intense Debate allows blog owners to track and moderate comments from one place using threading, comment analytics, and aggregation.
About Intense Debate
IntenseDebate's comment system enhances and encourages conversation on your blog or website. You can join Intense Debate to browse millions of blogs, or you can join to set up your very own blog and comment system. Intense Debate has become one of the web's most popular commenting systems.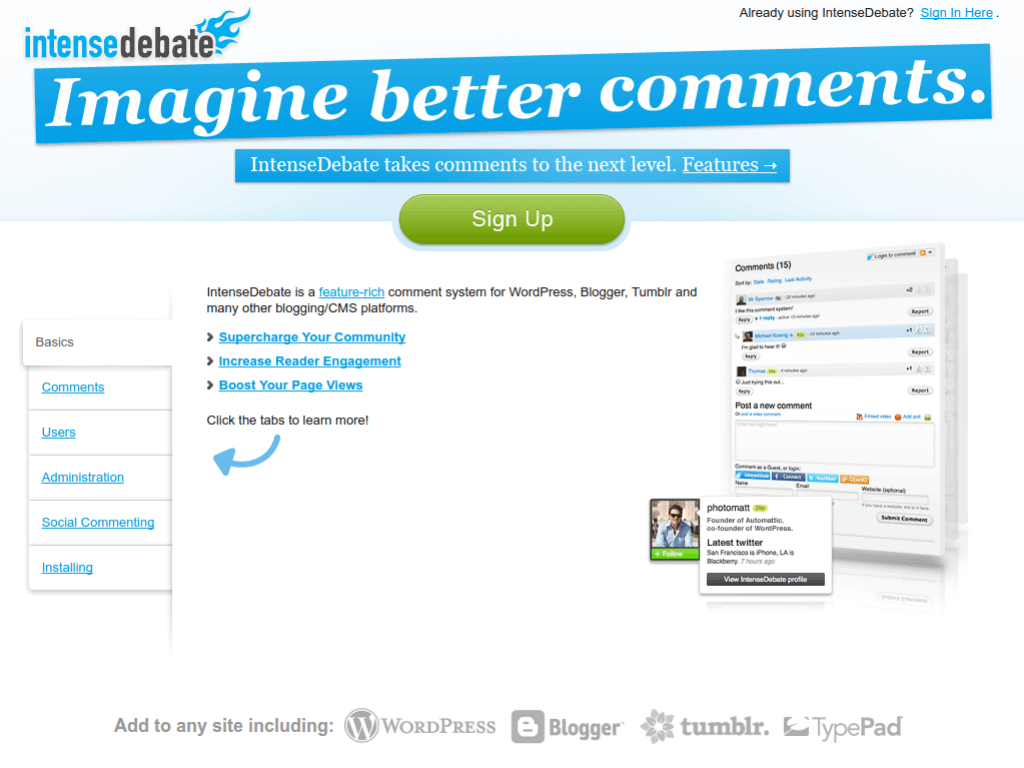 Global Alexa Rank
66593
Location
Boulder, Colorado, United States
Meta Title
IntenseDebate comments enhance and encourage conversation on your blog or website
Meta Description
IntenseDebate comments enhance and encourage conversation on your blog or website